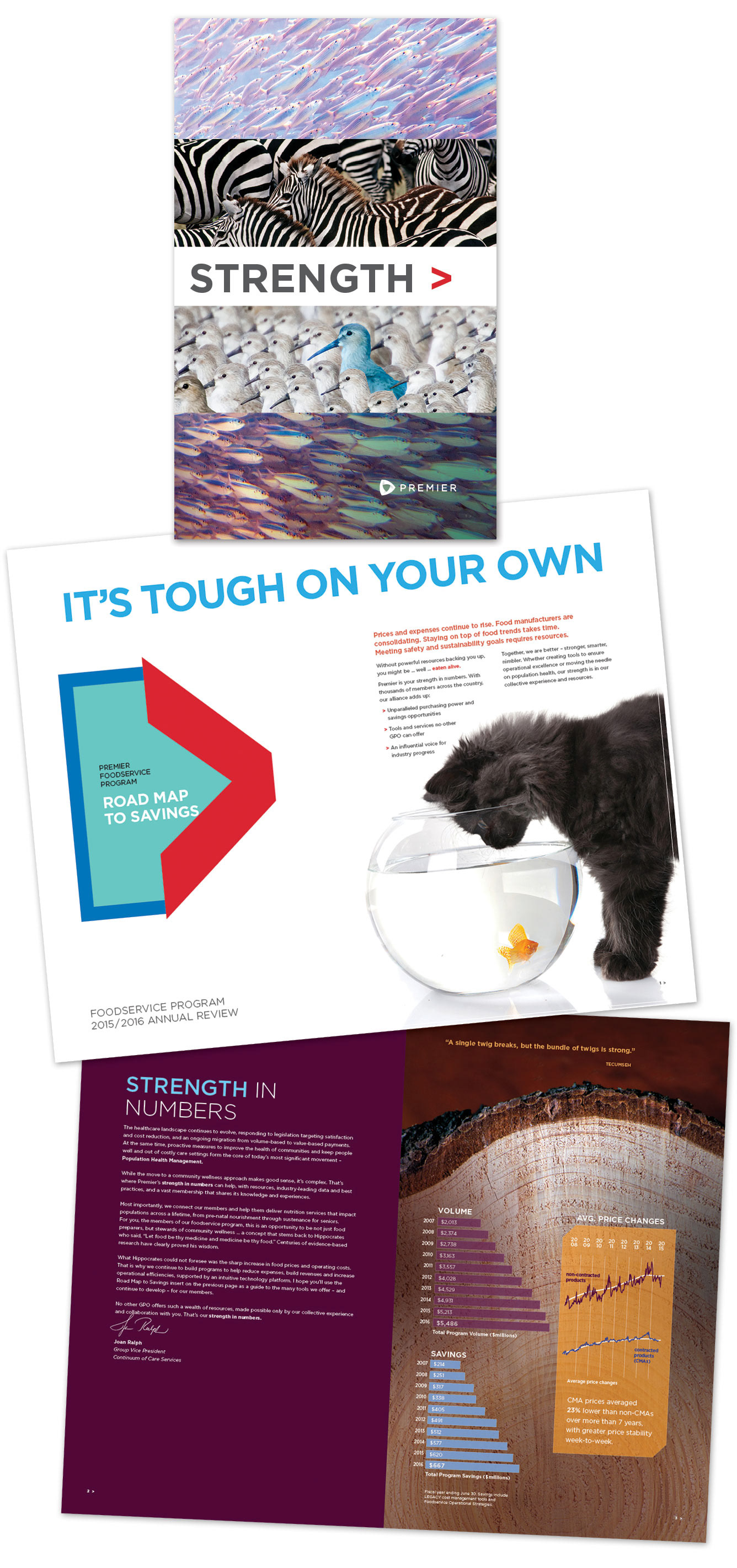 Annual Review 2015 / 2016
Strength in numbers was the concept and was shown by using nature and animals.
A nautical theme was used to illustrate the concept of trust and finding results.
Most of this brochure was beautiful stock imagery of food — however I wasn't able to find any attractive shots of the shell game concept. So, the cover was custom shot and I was able to bring in some of the client's color palette.